Norw.ShCh Surprising's Thelma

D.o.B: 19.02.1985
Hips: Free



The Star of our Kennel !!

The only Labrador in Norway ever to have won "Bamsestatuetten"
for the Top Winning Dog (all breeds) at the Norwegian Kennel Club International Championshipshows.

Not heavily shown - around 40 shows in all, she won:
3 x Best in Show
5 x BIS-2 / BIS-3
2 x Best In Show at the Norw.Retr.Club Championshipshow
10 x Gundog Groups and several Group placings
Norway's Top Winning Dog all Breeds 1990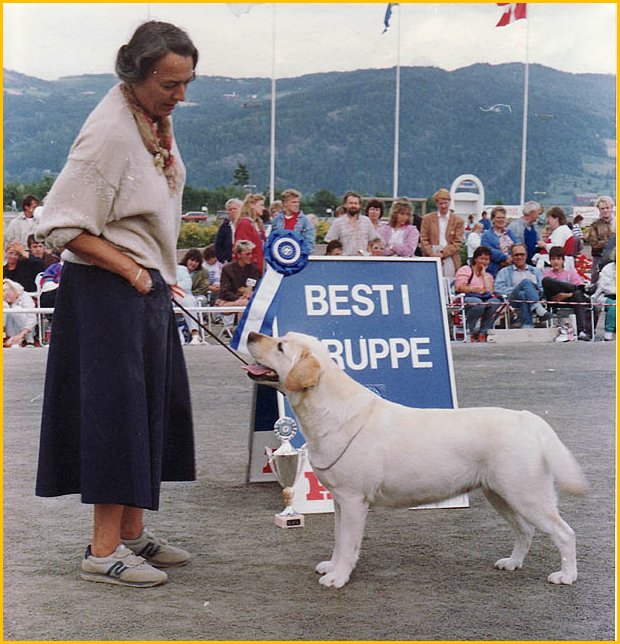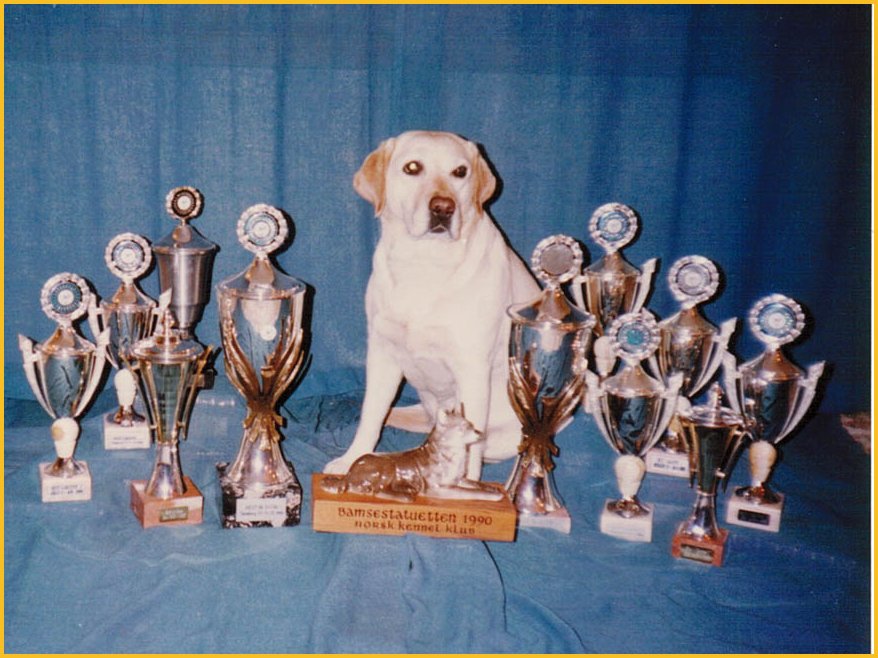 Thelma with some of her cups and trophies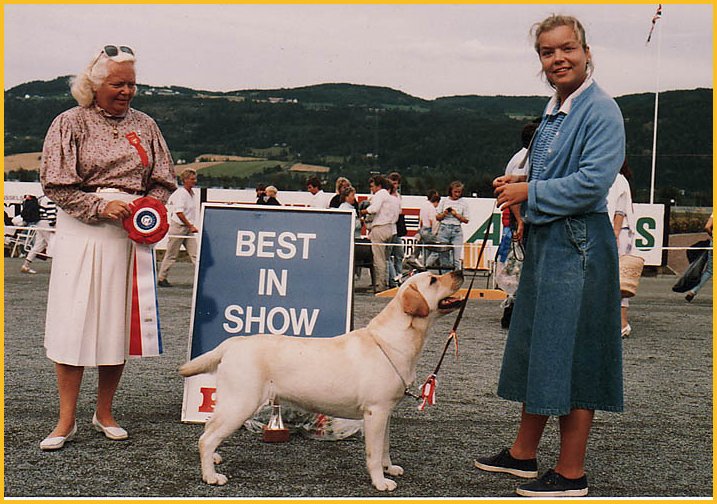 Daughter
Anne, at eighteen, winning her first K.C. INT. Best In Show with Thelma in 1988.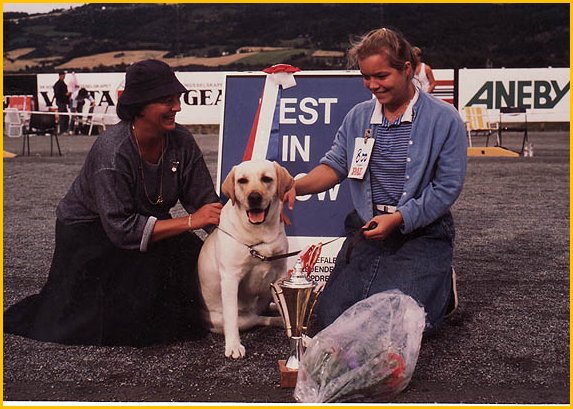 A happy mother and daugther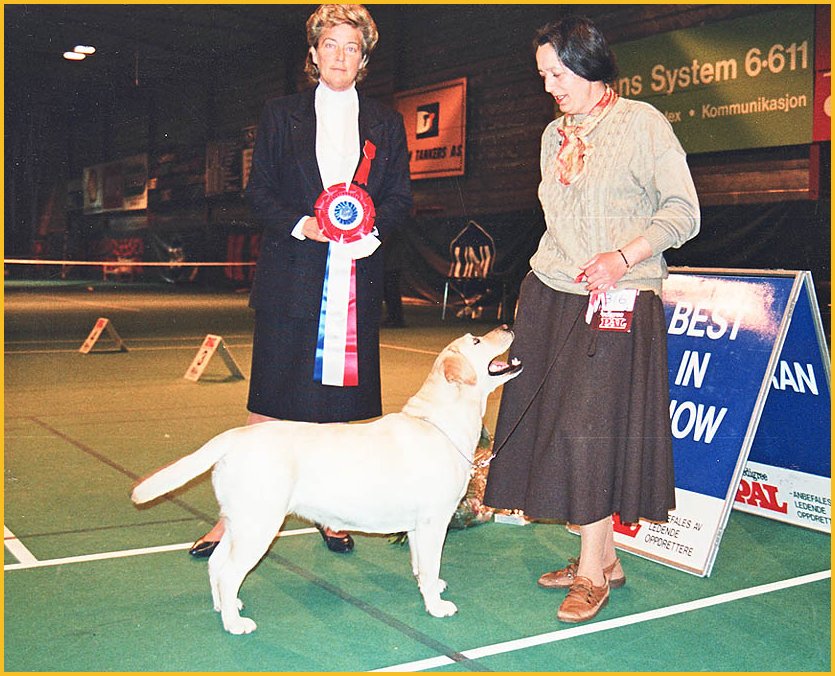 Best In Show at Norw Kennel Club, Bergen 1990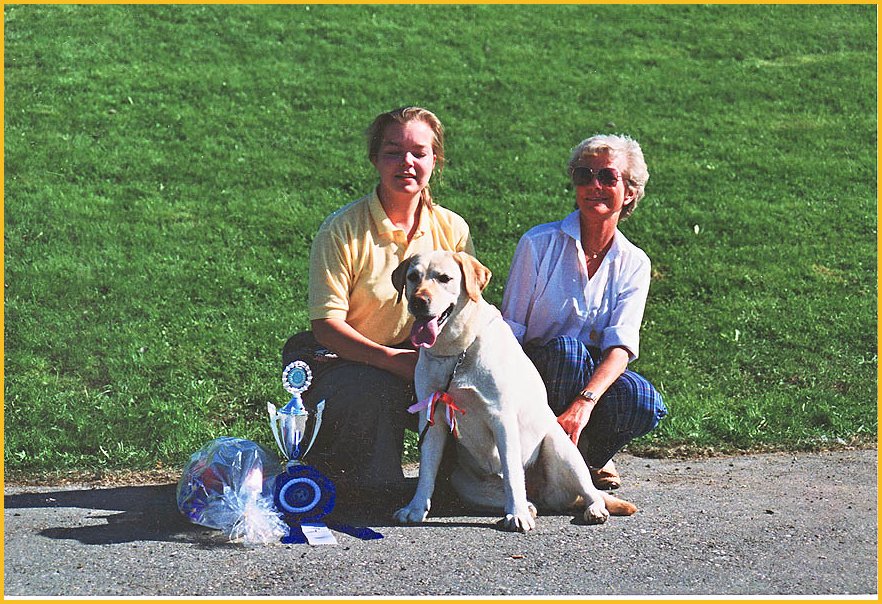 BIS-3 Group-1 at Norw Kennel Club, Bodø 1990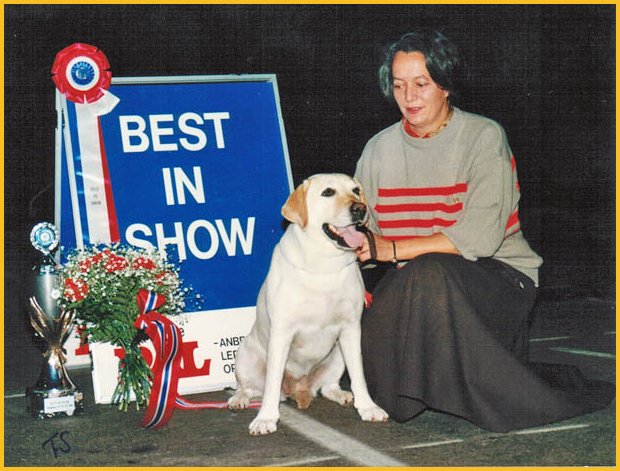 Best In Show at Norw Kennel Club, Tønsberg 1990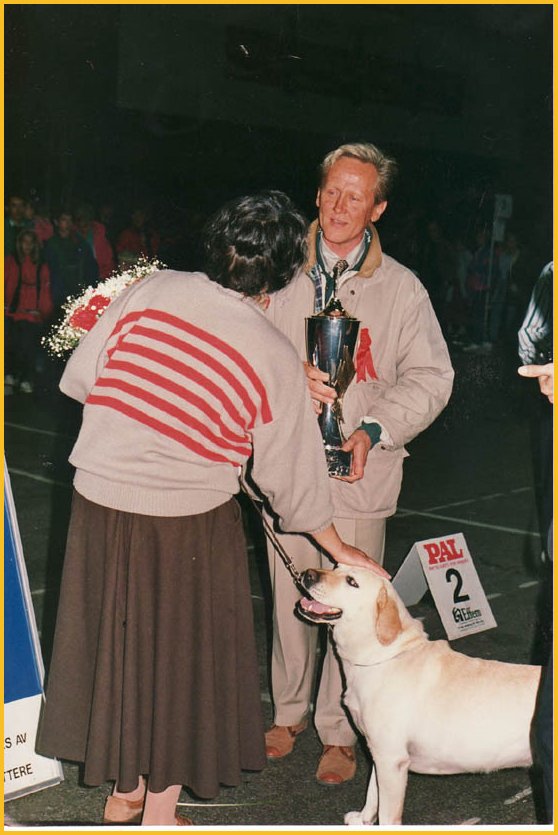 Best In Show at Norw Kennel Club, Tønsberg 1990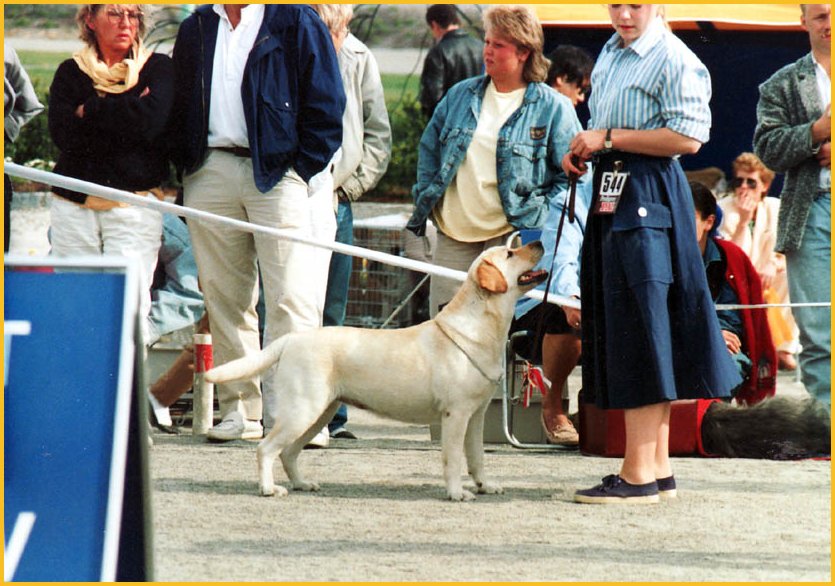 BIS-2 Group-1 at Norw Kennel Club, Biri 1990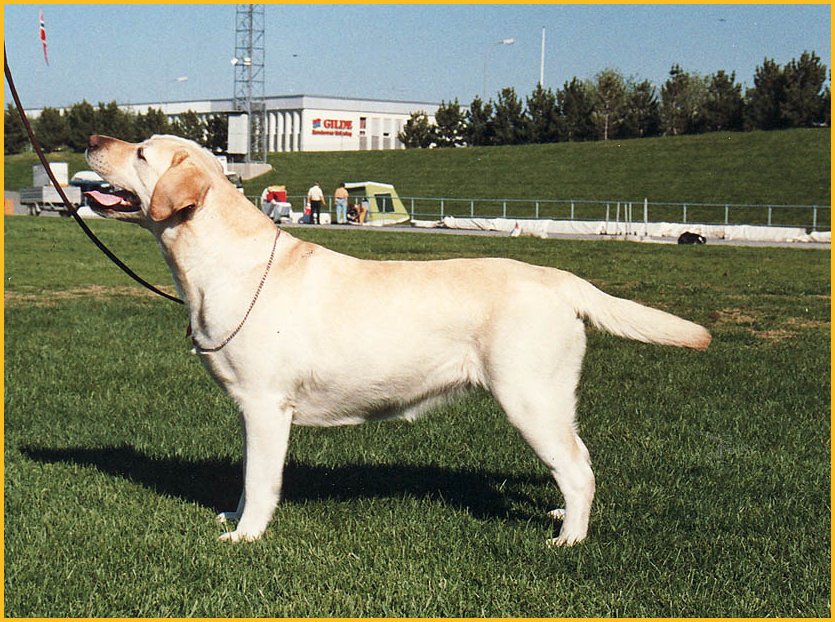 BIS-2 Group-1 at Norw Kennel Club, Trondheim 1990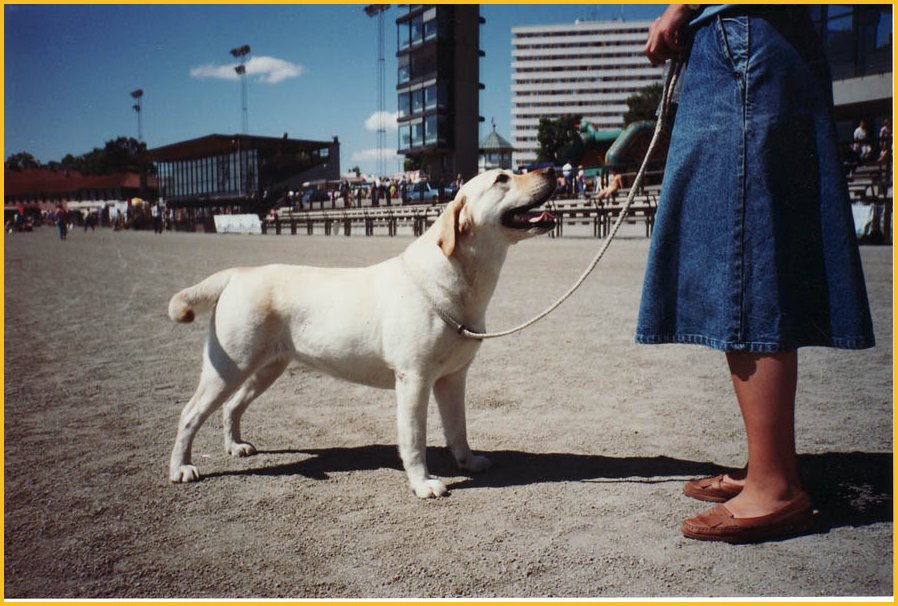 BIS-4 Group-1 at Norw Kennel Club, Oslo 1989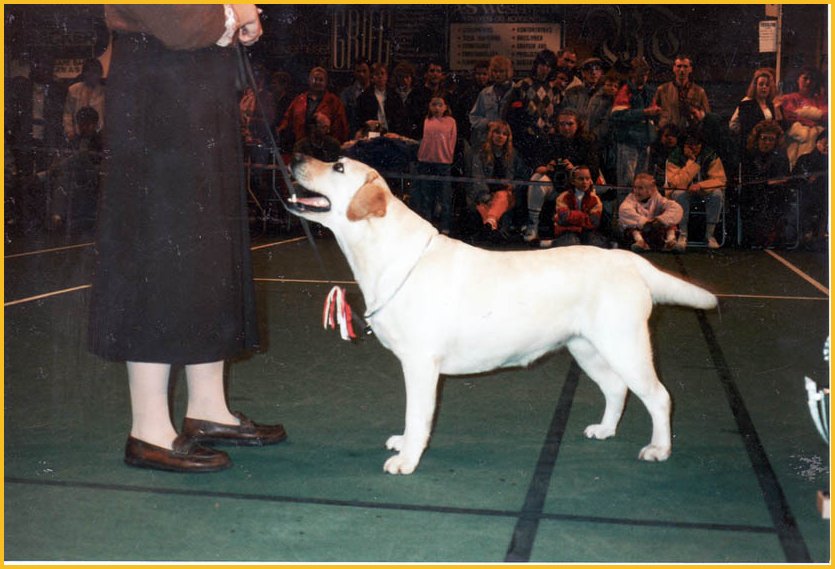 BIS-2 Group-1 at Norw Kennel Club, Bergen 1989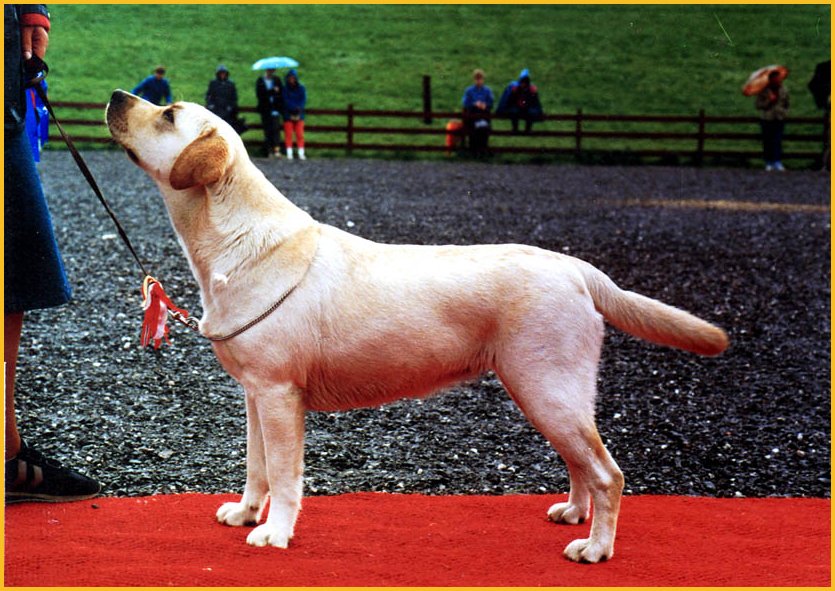 Best In Show at Norw Kennel Club, Oslo 1989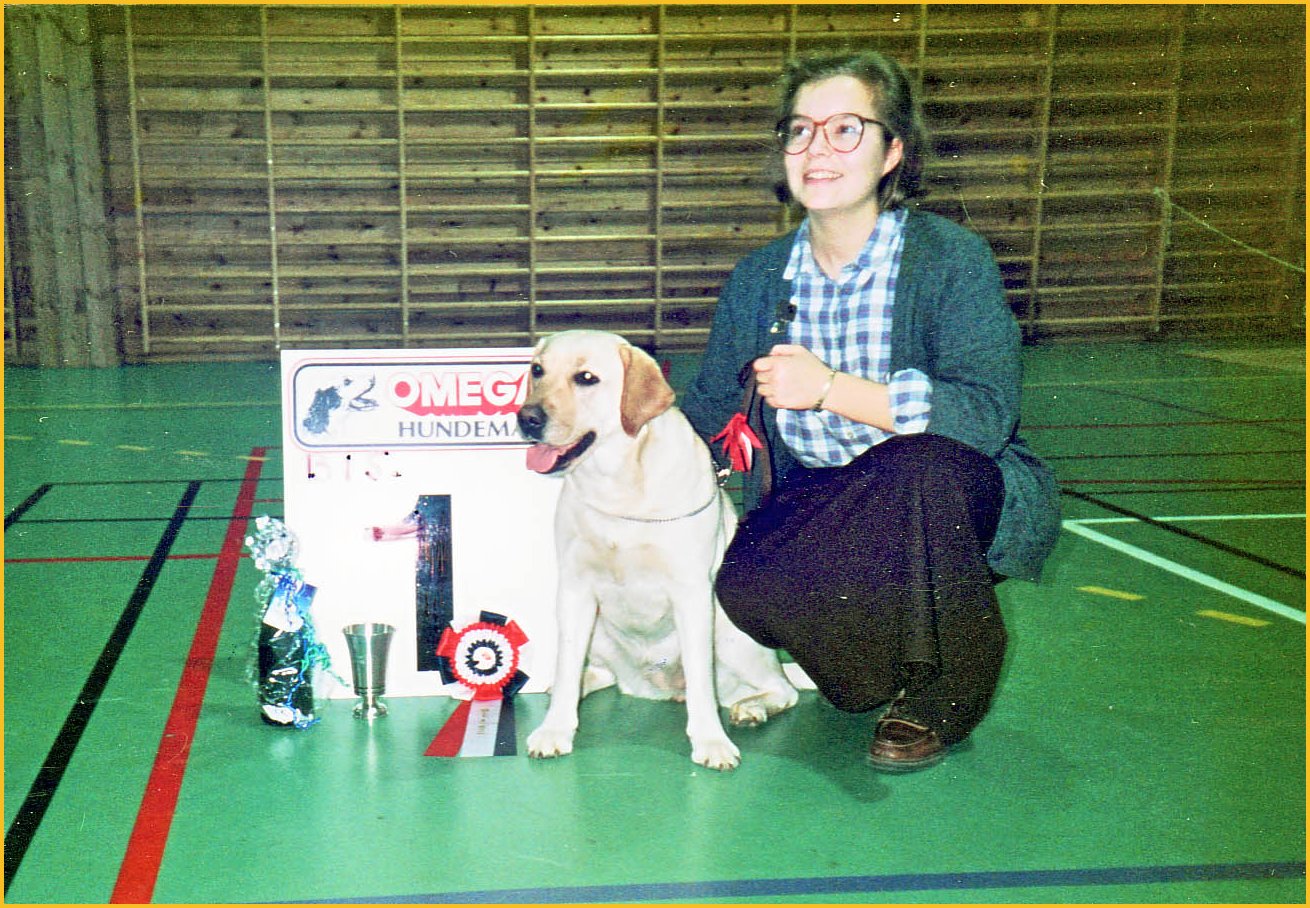 Best In Show Norw Retriever Club, Bergen